Digipath is an interactive learning game aimed at migrants and TCNs (Third-Country Nationals), helping them to learn how to access local services and gain employment.
You play the character Digi, exploring a neon city and learning the steps needed to apply for a job with the Labour Agency. Digi goes through the process by visiting several locations and asking different characters for advice on how to accomplish this goal.
Where can I play the game?
There are several ways you can play. If you're on a desktop you can play in the browser, if you're on a mobile phone download the game from the Apple App Store or Google Play store for the best experience.
About the game
Choose 2 characters to play with
Explore a neon city & Solve puzzles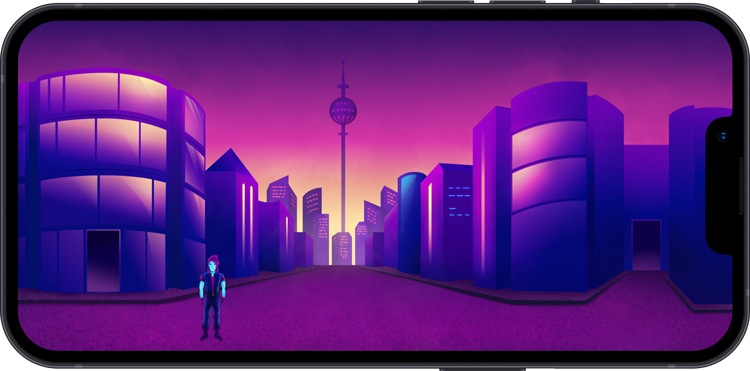 Use the in-game phone to navigate and save/load progress
Speak with in-game characters to get useful information
Support
Stuck or having problems with the game? Please see our support section:
Support
Useful Links
During the game several links are shown in each region. You can find a list of all the links here:
Teaser Trailer
Download source code
You can download the game and run the source code on your own website or server here.
Please add a link back to the Digipath website when using on your own website.
Download source